$5 Million in 5 Years Movement-Building Campaign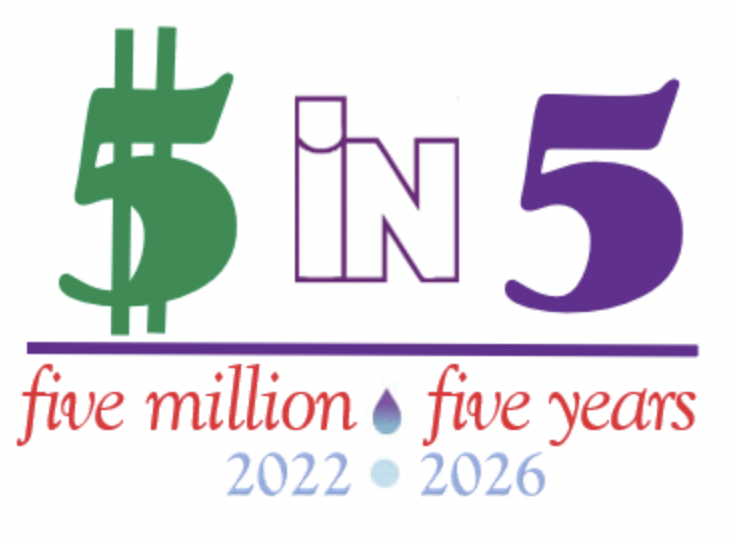 Last year, we are lauched the $5 Million in 5 Years Movement-Building Campaign.
Be Present's ongoing mission continues to encompass building sustainable leadership for social justice, which requires the collaboration of our leadership, staff, and network and the generosity of our loyal supporters. Our goal is to raise 5 million over the next five years, while also continuing our transformative movement building, raising awareness of the Be Present Empowerment Model™, and bringing the work of Be Present to more people and organizations. To continue to sustain the work we do in communities across the world, our fundraising campaign aims to:
Expand upon the educational work and teaching of the Be Present Empowerment Model®
Provide leadership-focused trainings to individuals and organizations,
Maintain a diverse national network of organized communities and
Partner with other non-profits to extend our reach and collaborate on new social justice initiatives.
We are excited about our goals and focus areas (see below):
The Social Justice Archive Project
We are in the process of moving Be Present archival materials to the Emory University archive. This will allow safe keeping of important historical documents that will be preserved for future generations.
Evaluation
We are working on creating infrastructure that will allow us to select, manage, and use data and information to measure and evaluate training and workshop performance and drive organizational improvements.
Documentation
We have been documenting this work for 40+ years and are planning a film that focuses on the life and work of Lillie Allen.
The Consulting Consortium
The Consortium, the training arm of Be Present, is expanding to serve more individuals and organizations seeking to build capacity around human resources, strategic planning, and other core competencies.
Be Present Music Video
Our youth leadership is preparing to film and then distribute a music video of the Be Present Empowerment song. This video will continue to expose a new generation to the work of Be Present.
Systems Development
We will be engaging in strategy development and implementation at all organizational levels, specifically investing in Human Resources people.
To meet all these wonderful goals, we need your help. Be Present has a 40-year legacy as a movement and over 30 years as an organization focused on developing transformative practices and building organizational structures in the area of leadership, philanthropy, HR, communications, and partnerships. As Be Present expands our work, we have launched our $5 Million in 5 Years Movement-Building Campaign, which will run through 2026.
We invite you to click the button below to donate now. You can even specify which initiative you wish to support!
We look forward to seeing you soon; stay tuned for upcoming announcements about Be Present's campaign and anniversary events!
Thank you for your support and ongoing commitment to our mission.